The Hunger Leadership Awards
This annual event brings together leaders from government, philanthropy, the private sector, and the wider anti-hunger community to recognize distinguished leaders whose vision and commitment are paving the way to achieving zero hunger in the U.S. and around the world.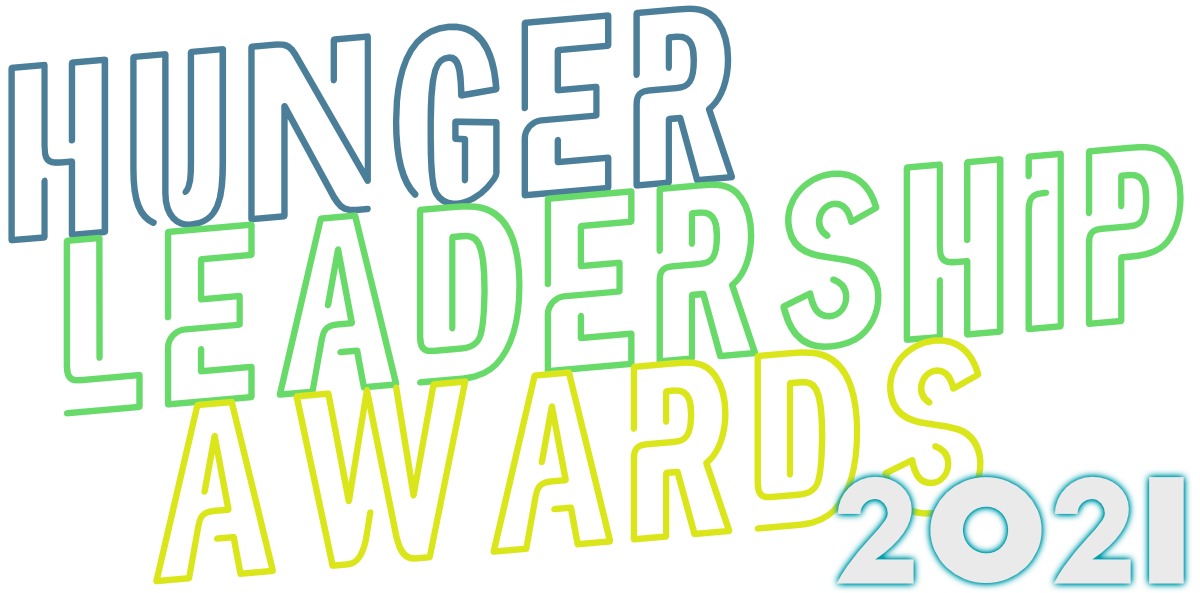 The 2022 Hunger Leadership Award Recipients
---
Receiving the Bill Emerson and Mickey Leland Hunger Leadership Award for their sponsorship and support of the bipartisan Global Malnutrition Prevention and Treatment Act: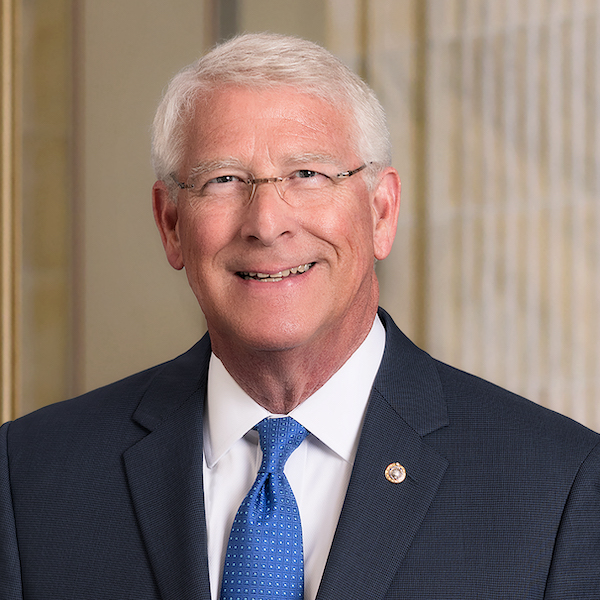 Sen. Roger Wicker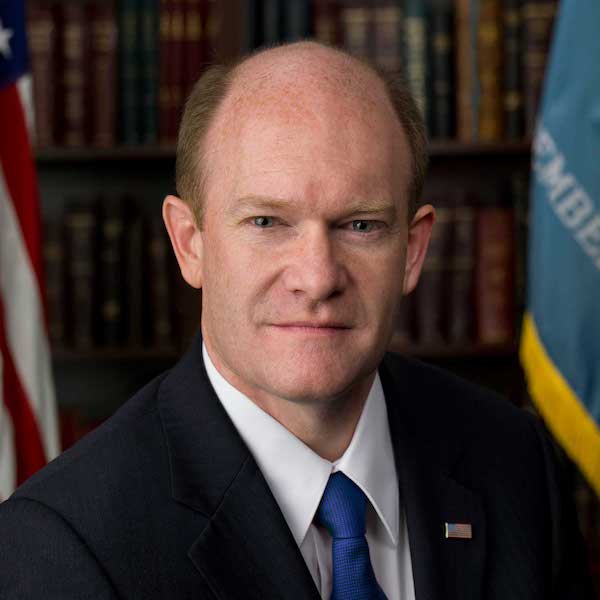 Sen. Chris Coons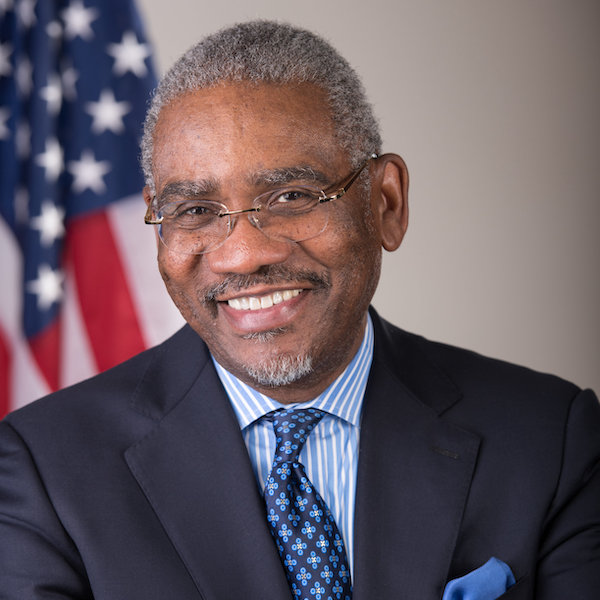 Rep. Gregory Meeks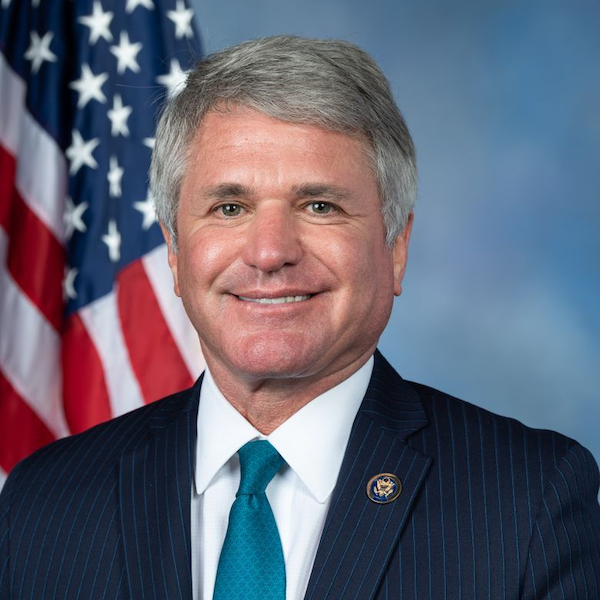 Rep. Michael McCaul
Michelle DeFreese
receiving the Alum Hunger Leadership Award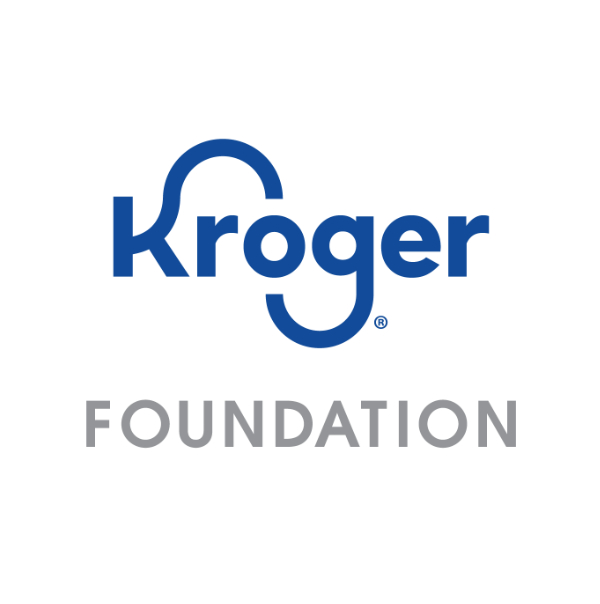 Kroger Co. Foundation
receiving the Corporate Partner Hunger Leadership Award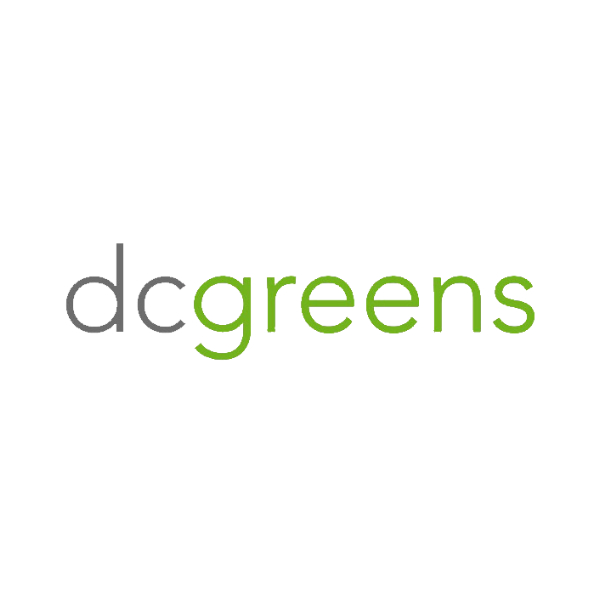 DC Greens
receiving the Community Partner Hunger Leadership Award
Speakers and Award Recipients
---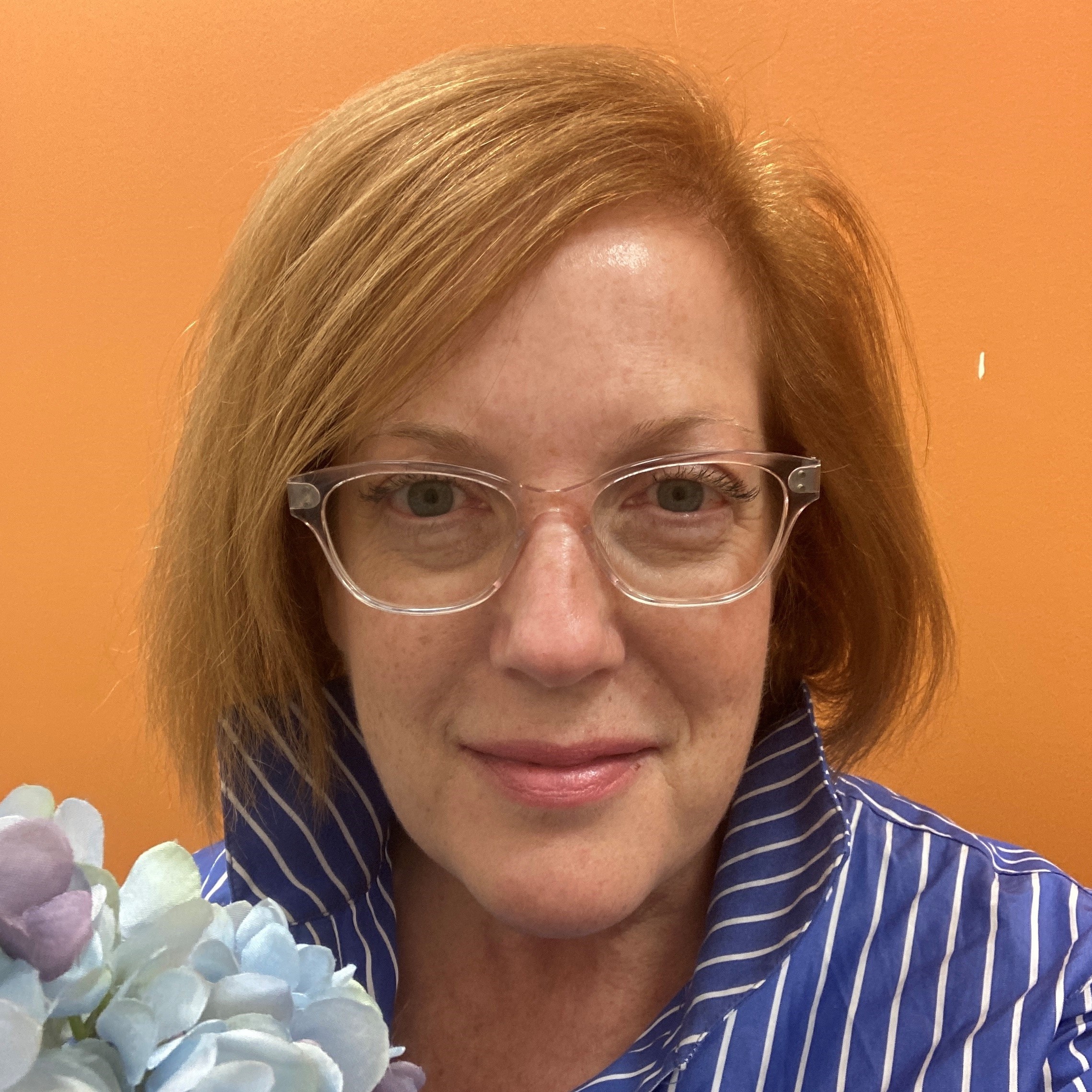 Erika Baum is a government relations professional at General Mills in Washington, DC - one of the largest and most socially responsible food companies in the world. She is responsible for developing and executing advocacy strategies that advance the company's policy priorities before Congress and the Executive Branch. "I am particularly proud of General Mills' focus on increasing food security, advancing regenerative agriculture, and strengthening communities."
Erika is a 2019 a recipient of a Champions Award from General Mills, which celebrates exemplary achievements and leadership by individuals and teams. Ms. Baum has 29-years of experience in the public and private sector including 13-years at General Mills, nearly eight-years in the Executive Branch, and over seven-years in government affairs positions at business and industry trade associations.
Erika resides in Alexandria, Virginia, and is actively involved in a non-for-profit organization that delivers educational and social development programs for children, teens and adults. She is a 1991 graduate of the University of South Carolina in Columbia, and a 1987 graduate of The Shipley School in Bryn Mawr, Pennsylvania.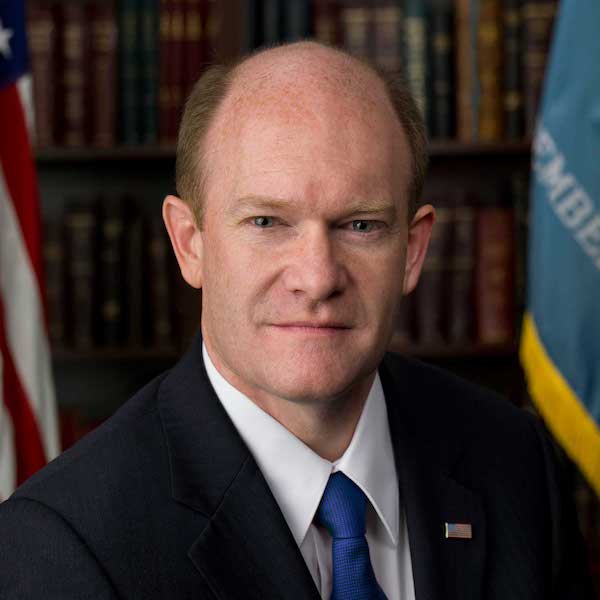 Chris Coons was elected to the United States Senate in 2010 following terms as New Castle County Council President and New Castle County Executive. In the Senate, he sits on the Appropriations, Judiciary, Foreign Relations, Small Business and Entrepreneurship, and Ethics Committees. In 2021, Chris introduced the Global Malnutrition Prevention and Treatment Act, which will improve coordination and ensure that our nation's global nutrition programs are effective at assisting families around the world.
Before entering government, Chris worked as an attorney for W.L. Gore & Associates, an advanced materials manufacturer in Delaware. As a law student, Chris founded the Delaware chapter of the national "I Have a Dream" Foundation, which helps low-income students make the academic journey from elementary school through college. Shortly after receiving his law degree and clerking on the U.S. Court of Appeals for the Third Circuit, Chris began working at the organization's national office, where he launched and ran its AmeriCorps program in fifteen cities.
Chris graduated from Amherst College with a B.A. in chemistry and political science, and earned a law degree from Yale Law School and a Master's in Ethics from Yale Divinity School. A longtime New Castle County resident, Chris lives in Wilmington with his wife, Annie, and their three children, Michael, Jack, and Maggie.
Michelle DeFreese is a Senior Officer at the Global Green Growth Institute (GGGI) based in Kigali, Rwanda. GGGI is a treaty-based international, inter-governmental organization headquartered in Seoul, South Korea dedicated to supporting and promoting strong, inclusive and sustainable economic growth in developing countries and emerging economies. Previously, Michelle served as a Mickey Leland International Hunger Fellow in Morogoro, Tanzania as part of a USAID-funded project on climate change adaptation, food security, and climate resilience. Prior to serving as a Leland Fellow, Michelle worked for the International Maize and Wheat Improvement Center (CIMMYT) in Texcoco, Mexico and as an intern for the International Fund for Agricultural Development (IFAD) in Rome, Italy. Michelle completed an MA in International Studies at the Graduate Institute of International and Development Studies (IHEID) in Geneva, Switzerland and a BSc in Anthropology from Rutgers University in New Jersey, USA.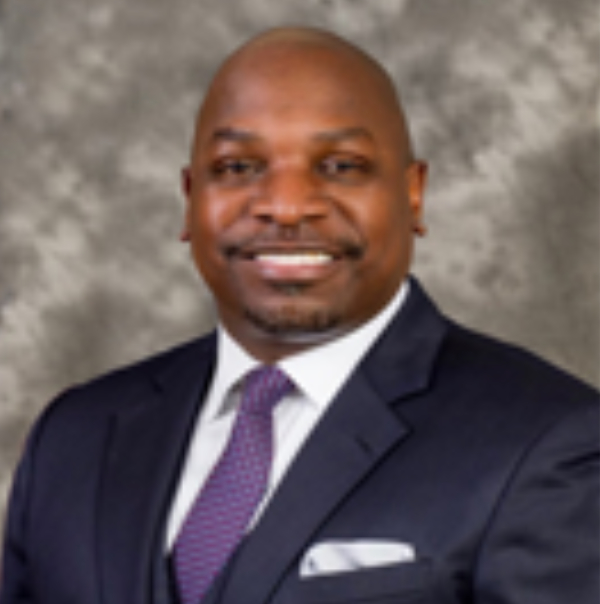 C.D. Glin is a Senior Executive, strategist, and thought leader known for expertise at the intersection of philanthropic, government, non-profit and private sectors. His executive management combines strategic planning, programmatic execution with careful oversight of internal operations, and leadership of diverse teams in global locations, all hallmarks of his career.
Currently, he is the Vice President, PepsiCo Foundation and Global Head of Philanthropy, PepsiCo Inc. In this role, Glin is responsible for the daily management of the PepsiCo Foundation. He oversees the Foundation's strategic direction and continued focus on driving progress towards a more sustainable food system, leading global internal and external engagement around The PepsiCo Foundation's three global focus areas to create equitable access to: Food and Nutritional Security, Safe Water, and Economic Opportunity.
Prior to PepsiCo, Glin served as the President and CEO of the U.S. African Development Foundation, a philanthropic organization established by Congress as a federal government corporation. He managed, deployed, and leveraged philanthropic resources to create pathways to prosperity for underserved and agricultural dependent populations throughout Africa. During his tenure, $150+M in grants has been awarded to more than 1,500 organizations resulting in the creation of 1.3 million jobs directly impacting 5+ million people.
Previously, he was an Associate Director of The Rockefeller Foundation as well an appointee, in the Obama Administration he served as the first Director of Intergovernmental Affairs and Global Partnerships for the Peace Corps.
Earlier Glin served as Vice President for Business Development at PYXERA Global, a global non-profit, and consulted for the State Department, USAID and the World Bank while living in Ghana and Nigeria. He began his career, as a Peace Corps Volunteer in the first South African program during the transformational leadership of President Mandela.
Glin served on the 2008 Obama-Biden Presidential Transition Team and in 2011 was honored as a Champion of Change in Civic Engagement and International Service by the White House. Additionally, he is a member of the Board of Trustees of The Carter Center, Board Director of Root Capital, Life Member of the Council on Foreign Relations.
Glin earned a BA from Howard University, a Masters- level Diploma in Strategy and Innovation from the Said Business School at Oxford University and completed Harvard Business School's Leadership for Senior Executives Program.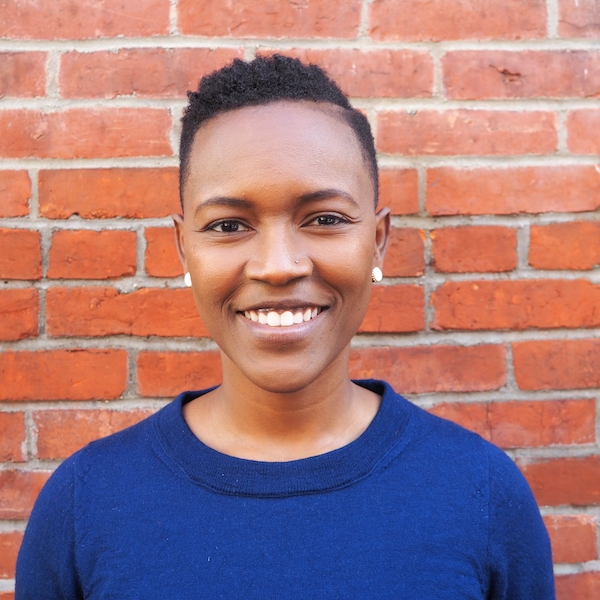 Dominique Hazzard is Board Chair of DC Greens. As a former staff member at the organization, she coordinated outreach for the District government's farmers market nutrition incentive (Produce Plus) and integrated participant leadership and decision making into the program. She also organized the 2017 Grocery Walk, a pivotal mass action that called for solutions to food apartheid in DC. And, she played a key role in jumpstarting and shepherding DC Green's organizational anti-racism journey.
Dominique is now a doctoral candidate in History at Johns Hopkins University specializing in food history, environmental history, and 20th century Black social movements. She is also a researcher at the Smithsonian Anacostia Community Museum, where she co-curated the award-winning current exhibition Food for the People: Eating and Activism in Greater Washington. Dominique is an alumna of the 19th class of Emerson National Hunger Fellows.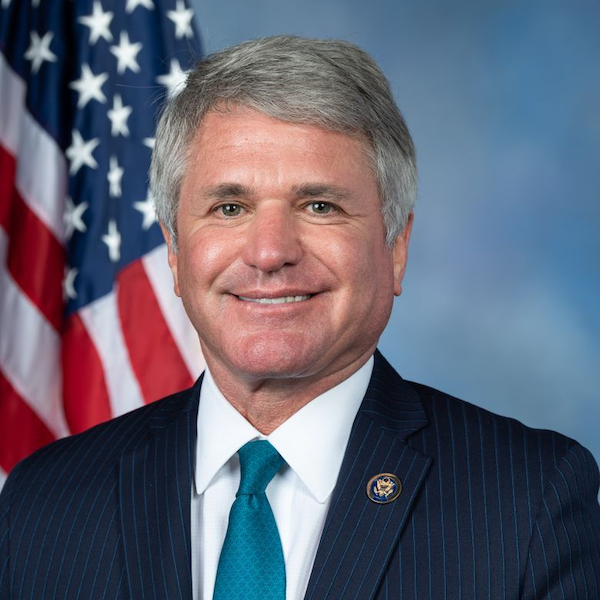 Congressman Michael T. McCaul is currently serving his ninth term representing Texas' 10th District in the United States Congress. The 10th Congressional District of Texas stretches from the city of Austin to the Houston suburbs and includes Austin, Bastrop, Colorado, Fayette, Harris, Lee, Travis, Washington and Waller Counties.
At the start of the 116th Congress, Congressman McCaul became the Republican Leader of the Foreign Affairs Committee. This committee considers legislation that impacts the diplomatic community, which includes the Department of State, the Agency for International Development (USAID), the Peace Corps, the United Nations, and the enforcement of the Arms Export Control Act.
In his capacity as the committee's Republican Leader, McCaul is committed to ensuring we promote America's leadership on the global stage. In his view, it is essential the United States bolsters international engagement with our allies, counters the aggressive policies of our adversaries, and advances the common interests of nations in defense of stability and democracy around the globe. He will continue to use his national security expertise to work to counter threats facing the United States, especially the increasing threat we face from nation state actors such as China, Iran, Russia, North Korea, among others.
Prior to being term-limited, Congressman McCaul served as the Chairman of the House Committee on Homeland Security during the 113th, 114th and 115th Congresses. As Chairman, McCaul introduced numerous bills to ensure to the Department of Homeland Security has the best policies and resources to carry out its vital mission of protecting the American people.
Shortly after he was first elected to Congress, McCaul founded the Congressional Childhood Cancer Caucus to give a voice to the nearly 16,000 children diagnosed with cancer every year; and the survivors who face long-term health issues stemming from the treatments they received as children. In the 115th Congress, there have been two major accomplishments in the fight against childhood cancer. First, the RACE for Children Act (Research to Accelerate Cures and Equity for Children Act) was signed into law in January of 2018. RACE now requires the most innovative adult treatments for cancer to be studied for use in children.
Then, the Childhood Cancer STAR Act was signed into law in June of 2018. The STAR Act is the most comprehensive childhood cancer bill ever signed into law. It addresses the four major concerns facing the pediatric cancer community: Survivorship, Treatment, Access, and Research, and will elevate and prioritize the fight against childhood cancer at the National Institute of Health (NIH).
In the 112th Congress, McCaul's legislation, the Creating Hope Act, was signed by the president and became law in October 2012, creating incentives for pharmaceutical companies to create new treatments for pediatric cancer patients.
With many NASA employees, universities, and high tech companies in the 10th District, Congressman McCaul's leadership as co-founder and co-chair of the Congressional High Tech Caucus and the Cybersecurity Caucus provides him the ability to enhance Texas' role as a global leader in technology.
Prior to Congress, Michael McCaul served as Chief of Counter Terrorism and National Security in the U.S. Attorney's office, Western District of Texas, and led the Joint Terrorism Task Force charged with detecting, deterring, and preventing terrorist activity. McCaul also served as Texas Deputy Attorney General under current U.S. Senator John Cornyn, and served as a federal prosecutor in the Department of Justice's Public Integrity Section in Washington, D.C.
A fourth generation Texan, Congressman McCaul earned a B.A. in Business and History from Trinity University and holds a J.D. from St. Mary's University School of Law. In 2009 Congressman McCaul was honored with St. Mary's Distinguished Graduate award. He is also a graduate of the Senior Executive Fellows Program of the School of Government, Harvard University. Congressman McCaul is married to his wife, Linda. They are proud parents of five children: Caroline, Jewell, and the triplets Lauren, Michael, and Avery.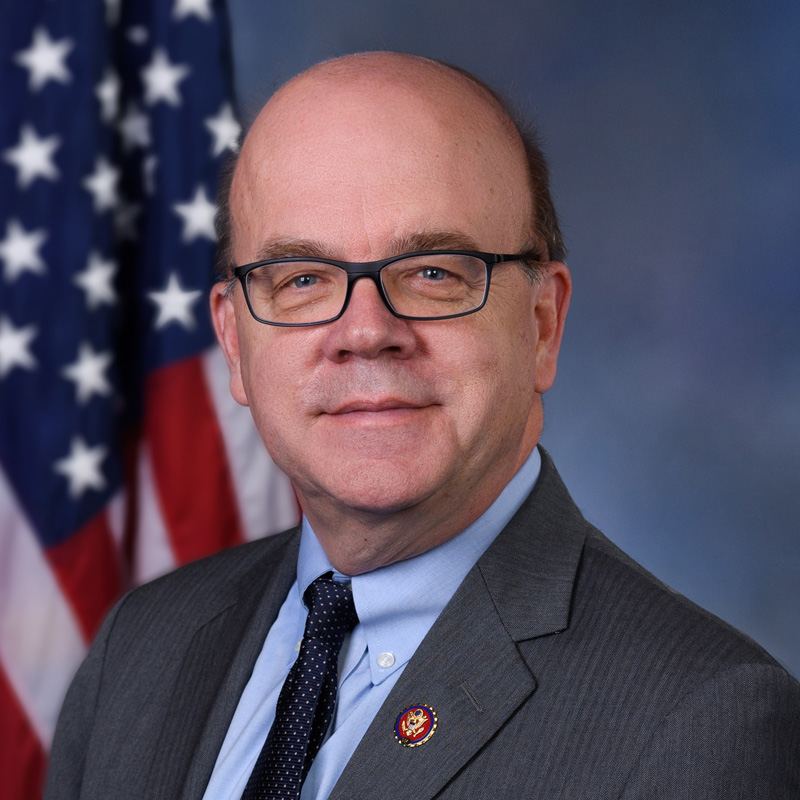 First elected to Congress in 1996, Rep. James P. McGovern has fought tirelessly for the people of Massachusetts and has earned the respect and trust of his colleagues – including House Speaker Nancy Pelosi, who named him Chairman of the powerful House Rules Committee during the 116th Congress.
He is a senior member of the House Committee on Agriculture's Subcommittee on Nutrition and Oversight. He also serves as the Chairman of the Congressional-Executive Commission on China, and is the Democratic Co-Chair of the bipartisan Tom Lantos Human Rights Commission – both of which monitor, investigate and advocate on behalf of international human rights, the rule of law, and good governance.
Jim was born and raised in the Burncoat neighborhood of Worcester, Massachusetts. The values he learned from his friends and family are the same ones he fights for every day in Congress: fairness, decency, respect for all people, and the idea that each of us has an obligation to give back to our community. Jim's parents, Walter and Mindy, own a small package store in Worcester, and his sisters are both public school teachers. He is married to Lisa Murray McGovern and they have two children, Patrick and Molly.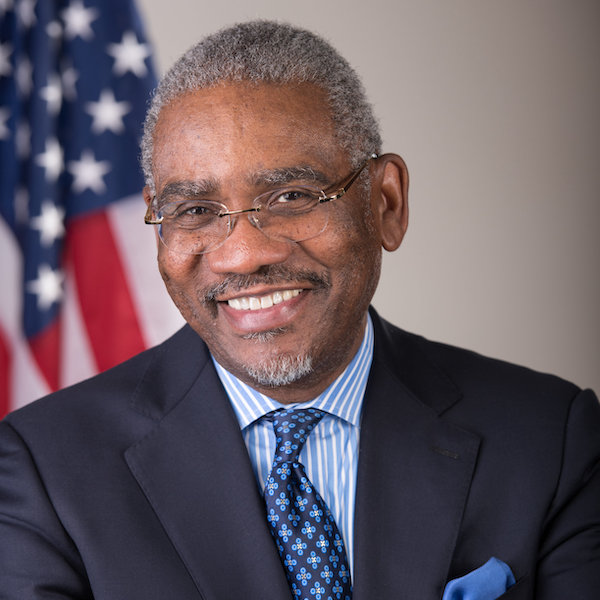 Congressman Gregory Meeks' compassion and ability to collaborate are rooted in his upbringing. His family ventured north during the Great Migration from Rock Hill, South Carolina, eventually settling in East Harlem. He grew up in a public housing project and knew in his early years that he wanted to be a lawyer. He was inspired by a mother and father who worked hard to ensure that their children would have opportunities for advancement that they never did. Meeks' parents passed on to him a profound sense of social justice, commitment to community, and willingness to extend a helping hand to those in need.
He carried these values with him to Adelphi University where he earned a bachelor's degree in history. At Howard University Law School, Meeks embraced the jurisprudence of his idol, Thurgood Marshall, and of Charles Hamilton Houston. In the years to follow, Congressman Meeks worked as a Queens County Assistant District Attorney, a prosecutor for a special anti-narcotics taskforce, and chief administrative judge for New York State's worker compensation system. In 1992, he was elected to the New York State Assembly, where he served until 1998, when he won a special election to represent the Fifth Congressional District of New York.
Congressman Gregory W. Meeks, now in his eleventh term, has devoted his energy and skill to serving one of the most diverse constituencies in the nation. His efforts on behalf of his district, New York City and State, and the nation as a whole have earned Rep. Meeks the respect of his constituents, New Yorkers, and Democrats and Republicans alike. He is known for being an effective, principled, and common sense leader. As a fervent supporter of the Affordable Care Act enacted under President Obama, Congressman Meeks believes that it should be enhanced. Congressman Meeks is one of sixty-one forward-thinking, pro-growth Democratic members who comprise the New Democrat Coalition (NDC). He co-chairs the NDCC Trade Task Force.
Congressman Meeks is a senior member of the House Financial Services Committee, where he serves as the Chairmen of the Subcommittee on Consumer Protection and Financial Institutions which oversees all financial regulators such as, FDIC, Federal Reserve and all matters pertaining to consumer credit and the stability of the banking system. Rep. Meeks previously served as a Dodd-Frank conferee. Key provisions in the Wall Street reform law – including its stress testing requirement, the creation of the Office of Minority and Women Inclusion at the financial regulatory agencies, and the requirement that U.S. public companies who use natural resources to report their due diligence in stamping out conflict minerals– were co-authored by Congressman Meeks and remain in the law today. Rep. Meeks introduced a bill that would require government contractors and public companies to submit data on the racial, ethnic, and gender composition of their corporate boards.
Congressman Meeks is also a senior member of the House Foreign Affairs Committee, where he is serves as an influential member on both the Subcommittee on Europe, Eurasia, Energy and the Environment and the Subcommittee on Western Hemisphere, Civilian Security and Trade. Meeks is a multilateralist with decades of experience in foreign policy. He believes that the United States should build coalitions around our interests and work with other countries to build a stable and prosperous future. Additionally, Congressman Meeks is the co-chair of several international organization caucuses, such as the European Union Caucus.
Congressman Meeks is focused on revitalizing the economy, creating jobs, and enhancing the resiliency of the Fifth District's transportation, housing and environmental infrastructure, which were hit hard by Superstorm Sandy.
Throughout his tenure in Congress, Congressman Meeks has fought to make New York City accessible and full of opportunity for all New Yorkers. One result of Representative Meeks' tireless efforts came to fruition in April of 2017, at the groundbreaking ceremony of the Crossing at Jamaica Station. The housing and retail project, which will bring approximately 4,000 construction jobs to Jamaica, includes hundreds of new affordable residential units. To make this crucial economic development possible, Congressman Meeks secured $21 million in federal tax credits.
Ever striving to improve NYC's accessibility, Congressman Meeks strengthened the major regional transportation hub in Jamaica, Queens via the Intermodal Enhancement and Atlantic Avenue Extension—which includes parts of the LIRR and NYC subway system, Airtrain connection to JFK Airport, and a total of 31 bus lines. He secured over $6 million and $10 million through the Federal Transit Administration and Federal Highway Administration respectively, to vastly improve transportation in his district, especially to and from JFK airport. Congressman Meeks also worked with Governor Cuomo to provide a significant $10 billion upgrade to JFK Airport. Ever focused on increasing diversity, Congressman Meeks advocated for Minority and Women Business Enterprises (MWBEs) in the bidding process.
Increasing diversity in all sectors of the economy is important to Congressman Meeks and in 1999 he secured $250,000 in federal funding to initiate the Science Engineering Mathematics and Aerospace Academy (SEMAA) at CUNY's York College. The SEMAA program continues to educate and inspire young students to this day.
Not only has Congressman Meeks worked to build up Jamaica, but he has been keen on building up Far Rockaway, too. To this end, Congressman Meeks collaborated on the monumental Roadmap for Action, introduced in 2016, which will provide $91 million for the revitalization of Downtown Far Rockaway. These funds marked the continuation of Meeks' ongoing effort to increase affordable housing options, improve transportation infrastructure, and boost the local economy.
Additionally, in the spring of 2017, Congressman Meeks and New York City launched a new ferry service, "NYC Ferry," in the Rockaways a month ahead of schedule. This critical project had been in the works since 2005, when Representative Meeks procured $15 million in federal funding.
For years, Congressman Meeks has introduced a bill to allow for fairness in the recoupment of disaster assistance, to help not only his district rebuild after Superstorm Sandy, but also other districts suffering from natural disasters.
Congressman Meeks is a member of the Allen AME Church in St. Albans, New York and a proud member of Alpha Phi Alpha Fraternity. As a huge sports fan, Meeks enjoys watching the New York Knicks, the New York Giants, and the New York Mets. He is married to Simone-Marie Meeks and has three daughters – Ebony, Aja, and Nia-Aiyana.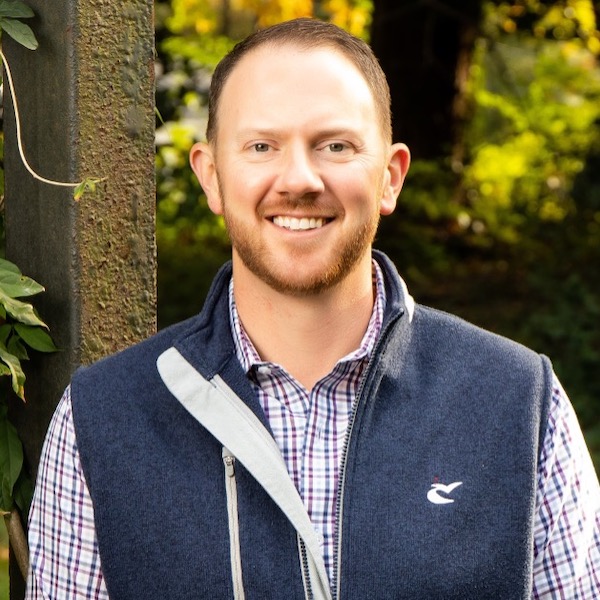 Matt Perin, currently Director and Head of Government Relations and Regulatory Affairs based in Washington, DC. He reports to Keith Dailey, group vice president of Corporate Affairs at Kroger General Office.
In this role, Matt leads Kroger's federal advocacy and lobbying efforts and consults with their state government relations leaders. He oversees Kroger's Political Action Committee (KroPAC) and maintains relationships with key governmental and political stakeholders. He is also responsible for maintaining relationships with key trade associations such as the Retail Industry Leaders Association, the National Retail Federation, and FMI: The Food Industry Association where he chairs the government relations committee. Matt's efforts in Washington, D.C. have been critical to Kroger's strategy and response throughout the COVID-19 pandemic.
Prior to joining Kroger in 2017, Matt served as deputy director of Government Relations for the Bayer Corporation. Previously, he was staff director for the House Committee on Agriculture – Subcommittee on Nutrition and Horticulture, a legislative assistant for multiple Members of Congress, and a congressional campaign veteran dating back to 2002.
In Washington, he serves on the board of directors for the Business-Government Relations Council, the Center for Food Integrity and volunteers for the Global Down Syndrome Foundation.
Matt graduated with honors from the University of Cincinnati and earned an undergraduate degree in Political Science with a focus on Security, Terrorism and Governance.
Matt, his wife and their four children Alexander (9), Miles (7), Isabelle (5), and Juliette (2) live in Alexandria, Virginia. Matt is an "avid but terrible golfer", outdoorsman and plays in several softball leagues in the metro Washington, DC area.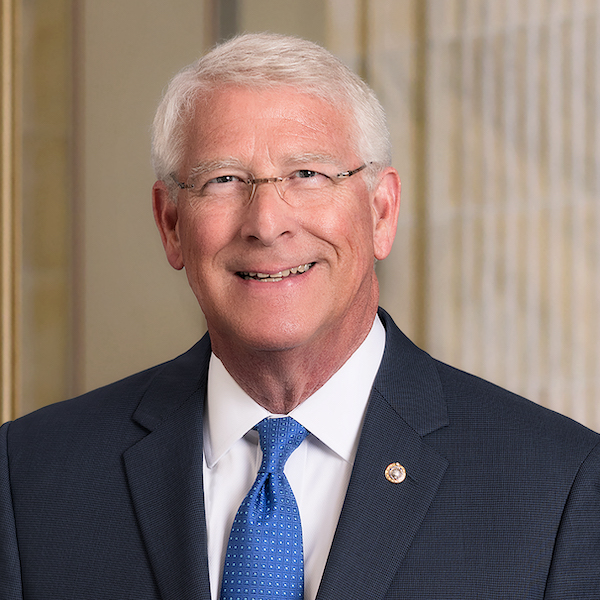 United States Senator Roger F. Wicker has represented the state of Mississippi in the U.S. Senate since 2007. Wicker is the ranking member of the Senate Committee on Commerce, Science, and Transportation for the 117th Congress. He is the second-highest ranking member of the Senate Armed Services Committee. His other committee assignments include the Environment and Public Works Committee and the Rules and Administration Committee. Wicker is ranking member of the U.S. Helsinki Commission and serves as Vice-President of the OSCE's Parliamentary Assembly. Wicker also serves as a member of the U.S. Merchant Marine Academy Congressional Board of Visitors.
From 1995 to 2007, Wicker served in the U.S. House of Representatives. He started his career in public service in the Mississippi Senate representing Lee and Pontotoc counties. He also served on active duty in the U.S. Air Force, retiring from the reserve in 2004 with the rank of lieutenant colonel. He received his bachelor and law degrees from the University of Mississippi. Wicker and his wife, Gayle, live in Tupelo and have three children and eight grandchildren.
We are now accepting nominations for Members of Congress, Corporate and philanthropic leaders, community leaders, anti-hunger trailblazers, and Hunger Center Fellowship and Internship Alums who embody the determination necessary to make hunger and poverty a focal point of U.S. policy at home and globally. Submit your nominations using the form below by March 1, 2022.
Our annual celebration of exemplary leaders in the fight to end hunger and poverty took place virtually on
Wednesday, July 21, 2021.
Read the Recap of the 2021 Awards
This annual event brings together leaders from government, philanthropy, the private sector, and the wider anti-hunger community to recognize distinguished leaders whose vision and commitment are paving the way to achieving zero hunger, both in the U.S. and around the world.
Read More About Past Awards Ceremonies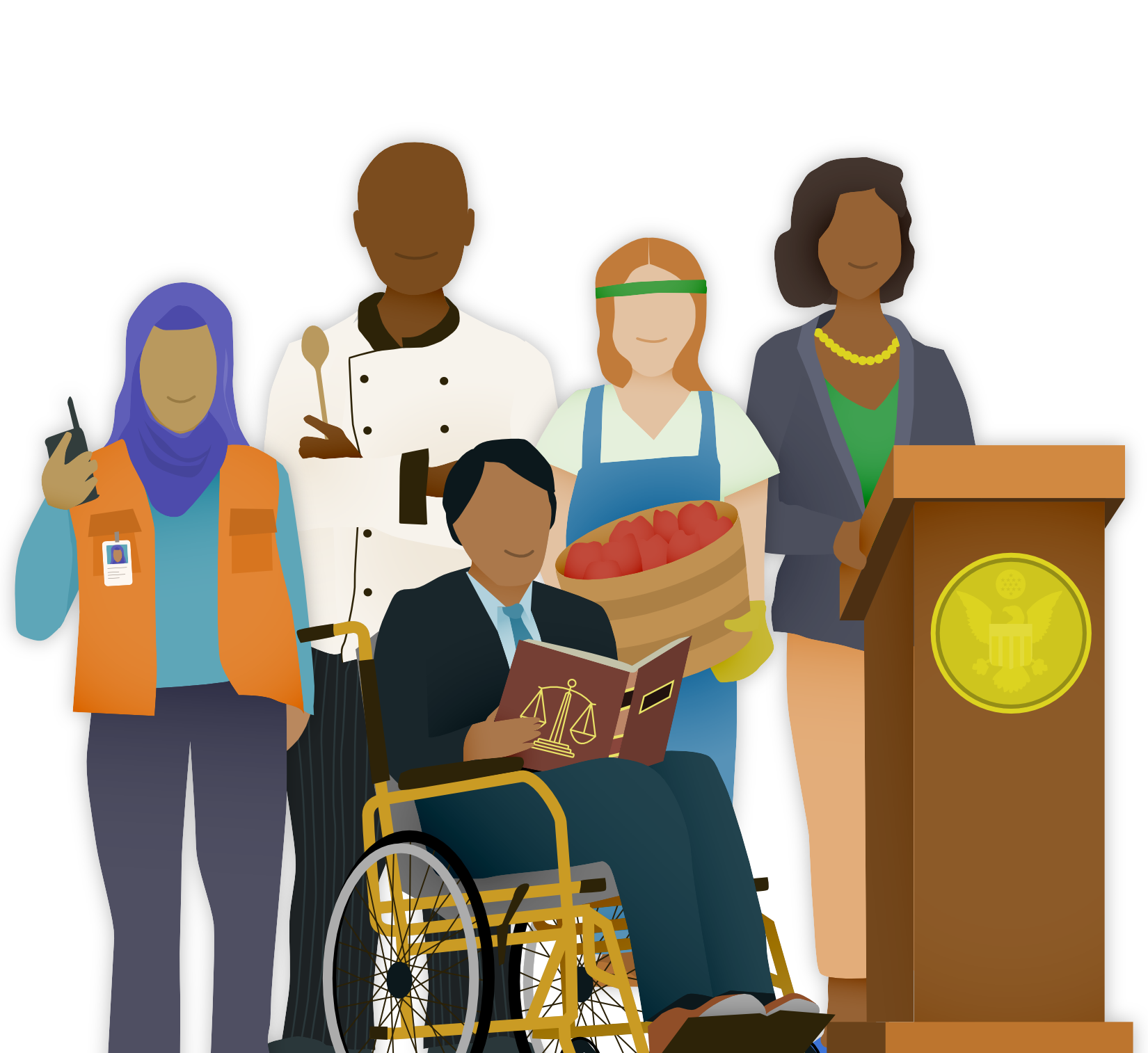 2022 Hunger Leadership Awards Sponsors
---
The Congressional Hunger Center would like to express our gratitude to the following generous sponsors of the 2022 Hunger Leadership Awards.
AFSCME
American Frozen Food Institute
Bread for the World
Bunge North America
Eric J. Steiner
Food Research & Action Center (FRAC)
Karen Coble Edwards
Kate Houston
Marshall Matz
National Corn Growers Association
National Farmers Union
National Grocers Association
North American Millers' Association
Ria Shah
SNAC International
The Sugar Association
Interested in becoming a 2022 Hunger Leadership Awards Sponsor? Contact Laura Tarre today.

---
We present outstanding leaders from the U.S. government and the nonprofit sector with the Bill Emerson & Mickey Leland Hunger Leadership Award for their significant contributions in fighting hunger in the U.S. and around the world.
Chef José Andrés
Rev. David Beckmann
Senator Roy Blunt
Senator John Boozman
C&S Wholesale Grocers
Paul Carothers
Senator Robert P. Casey, Jr.
Senator Thad Cochran
USDA Under Secretary Kevin Concannon
Stephen and Ayesha Curry and the Eat. Learn. Play. Foundation
Representative Rosa DeLauro
Senator Elizabeth Dole
Senator Dick Durbin
Representative Jo Ann Emerson
Representative Sam Farr
Deborah A. Frank, MD, Founder Children's HealthWatch
Senator Al Franken
Representative Marcia Fudge
USDA Secretary Dan Glickman
Ambassador Tony Hall
Senator Tom Harkin
Janie Simms Hipp
Senator Johnny Isakson
Representative Barbara Lee
Representative Lynn Jenkins
David Kantor
Senator Herb Kohl
Representative John Lewis
Senator Richard G. Lugar
Dora Martinez
Marshall Matz
Representative Betty McCollum
Joan McGlockton and the Sodexo Stop Hunger Foundation
Representative James P. McGovern
Mary Jane Melendez and the General Mills Foundation
Manly Molpus
Representative Gwen Moore
Senator Jerry Moran
Representative Donald M. Payne
Representative Collin Peterson
Representative Chellie Pingree
The Poor People's Campaign
Senator Pat Roberts
Lisa Marsh Ryerson and AARP Foundation
Representative Bobby Scott
Representative Chris Smith
Senator Debbie Stabenow
Secretary of Agriculture Tom Vilsack
Representative Jackie Walorski
Jim Weill
Representative Frank Wolf
Senator Todd Young
We also recognize outstanding alums from the Bill Emerson National and Mickey Leland International Fellowships for their continued dedication to promote food security in the U.S. and around the world.
Ashley Aakesson
Giselle Aris
Damiana Astudillo
Lindsey R. Baker
Kate Bolz
Cara Brumfield
Indivar Dutta-Gupta
Alexandra Cawthorne Gaines
Anne-Claire Hervy
Carmen Jaquez
Michael Johnson
Shana McDavis Conway
Matt Newell-Ching
Adam Norikane
Tammy Palmer
Shane Murphy Goldsmith
Javier Silva
Richard H. Stolz
Christine Tran
Emily Wei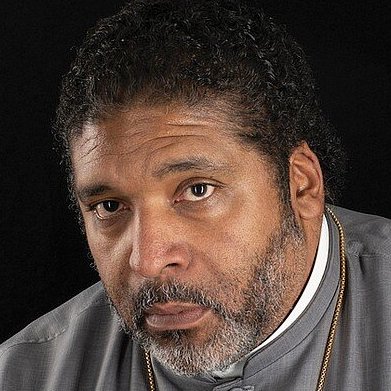 Rev. Dr. William J. Barber II
The Poor People's Campaign
Recipient of the Community Partner Hunger Leadership Award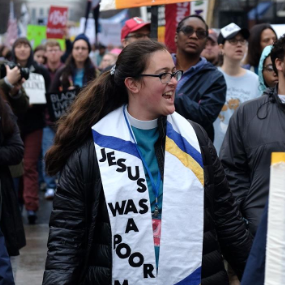 The Poor People's Campaign
Recipient of the Community Partner Hunger Leadership Award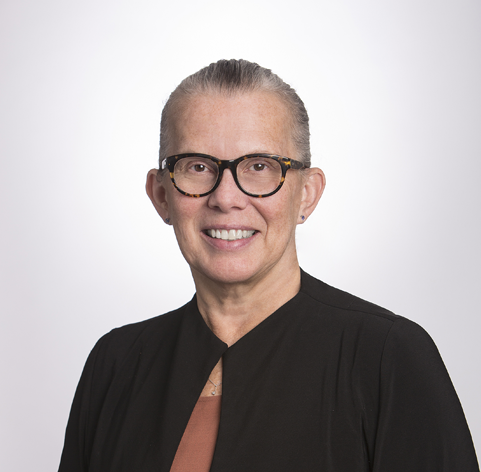 Recipient of the Trailblazer Hunger Leadership Award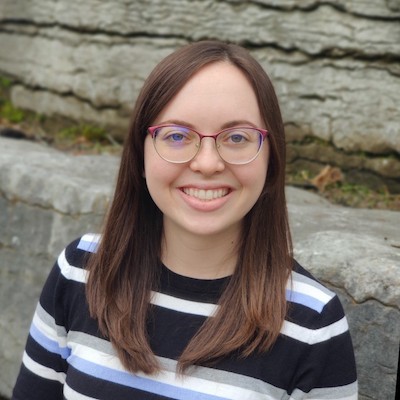 C&S Wholesale Grocers
Recipient of the Corporate Partner Hunger Leadership Award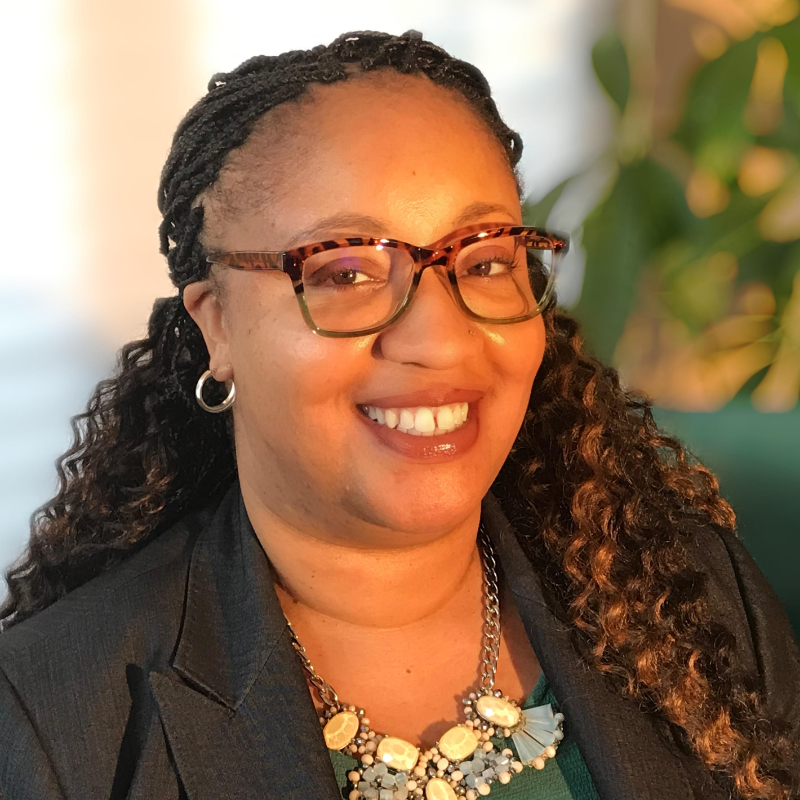 Alexandra Cawthorne Gaines
Moderator
Recipient of the Alum Hunger Leadership Award
---
Submit a Question for our Panel Discussion!
What questions do you have about hunger and leadership for our distinguished panel? Submit your question using the form linked below.
---
To our award recipients, and to all our sponsors, attendees, partners, and supporters, thank you for sharing our belief that hunger is solvable, and for all that you do to create a hunger-free world.