Above: Chef José Andrés, Gov. David Beasley, Speaker Emerita Nancy Pelosi, and Rep. James P. McGovern at the 2023 Hunger Leadership Awards in Washington, D.C.
---
On Wednesday, June 21, the Congressional Hunger Center recognized outstanding leadership in the movement to end hunger and commemorated its 30th Anniversary at the 2023 Hunger Leadership Awards. Over 250 supporters were on hand at Penn Social in Washington, D.C., to recognize the achievements of six visionary leaders from across the government, nonprofit, and corporate sectors. See photos from the event here.
Special thanks to presenting sponsors of the 2023 Hunger Leadership Awards livestream General Mills, PepsiCo, and Instacart.
Speaker Emerita Nancy Pelosi paid tribute to the evening's two award recipients from government, Gov. David Beasley and Rep. James P. McGovern. "I congratulate all the honorees tonight," said Speaker Emerita Pelosi. "With Jim and with David, I know close up and personal the important work that they have done, the champions they have been for the children and for the families. I thank all of you who have been supporting the Hunger Center for 30 years; congratulations to all."
Gov. David Beasley was presented with the 2023 Trailblazer Hunger Leadership Award for leading the World Food Programme through the historic challenges of proliferation of conflict, extreme weather events, and the public health and economic crises of the COVID-19 pandemic. "I tell people around the world, if you want to see the greatness of America, see how American leaders come together when it comes to hunger," said Gov. Beasley in his acceptance remarks. "I can't find a better way to unite people from their political differences or religious differences than food. It's amazing to see the people coming together here in Washington, D.C., because it's a light to the rest of the world." During his tenure at WFP, Gov. Beasley led the scale-up of emergency food operations to reach 138 million people, the largest activation since the agency's founding in 1961.
Rep. James P. McGovern was recognized with the Bill Emerson and Mickey Leland Hunger Leadership Award for his career-spanning dedication to elevating the issue of hunger on the national stage and building bipartisan support for effective anti-hunger measures. "I have never been more hopeful or optimistic about what we can achieve, because I've seen what we have really accomplished," he said, listing recent victories such as permanent summer EBT program, food security screenings for military families, and the comprehensive national strategy on hunger, nutrition, and health. He closed with an charge to the audience: "Somewhere along the way this country started thinking small. We lost our nerve. It's time to start thinking big again. It's time to end hunger, and I know we can….Food ought to be a fundamental human right for everyone, and thanks to all of you we are on our way to making that happen."
Submitting remarks by video, Rep. Tracey Mann highlighted the moral imperative for U.S. leadership in addressing global hunger and the bipartisan agreement around food security exemplified by the McGovern Dole Food for Education Program, and thanked Beasley and McGovern for their friendship and partnership in addressing hunger. Rep. Mann co-chairs the House Hunger Caucus with Rep. McGovern. "For 30 years the Hunger Center has tirelessly advocated on behalf of hungry people around the world," said Rep. Mann in closing. "From the bottom of my heart, thank you for everything that you do."
Receiving the Community Champion Award was Yolanda Gordon, who was recognized for her tireless work to elevate the voices and experiences of people with lived experience of hunger and poverty. "I am the single mother of three children," she remarked. "I often missed meals so they could eat, out of survival. It's my responsibility to provide for them. It is also my responsibility to use my voice to bring attention to hunger." Today Ms. Gordon works as Manager of Expansion and Advocacy at RESULTS. "It does not matter what state, county, parish, or territory you live in," said Ms. Gordon in closing. "Hunger is universal. Hunger is not a partisan issue, it should never be a political issue. To feed Americans is a moral issue and obligation."
Hunger Fellow Alum Marc Jacobson (Emerson '99) was recognized with the Outstanding Alum Hunger Leadership Award for his role in building a coalition to pass Proposition FF, a ballot measure in the State of Colorado that guarantees free meals to all public school students. Mr. Jacobson currently serves as CEO of Hunger Free Colorado, and highlighted how his early experience with the Hunger Center had shaped his perspective in how to create effective change. "The success of Proposition FF is testimony to what I first learned as a Hunger Fellow: that diverse grassroots leadership is powerful, and has the potential to reinvent our conception of what's possible, reimagine systems and policies to center marginalized communities, and lead us to food justice and an end to hunger."
Receiving the inaugural Rising Star Alum Award was Tony Eskridge (Emerson '22). As a fellow Mr. Eskridge was placed with the Kairos Center for Religions, Rights, and Social Justice; he was subsequently hired on as a policy program associate there, where he has displayed unswerving commitment to centering the poor, low wealth, and dispossessed in policy conversations and building a movement to end poverty. He also described how his experience as a Hunger Fellow had shaped his thinking, and how he was moved to reengage with the Hunger Center as an alum volunteer. "All of us all of us in this room: we all have studied hunger policy, and some of us have even experienced hunger ourselves," he said in his acceptance remarks, "So we know this to be true: we know that we have what it takes to end hunger and poverty today, not just make things a little bit better."
Receiving the Corporate Partner Hunger Leadership Award was the Albertsons Companies Foundation and its CEO and President, Christy Duncan Anderson. The foundation's strategy focuses on getting at the root causes of hunger through education and innovative community solutions. Christy Duncan Anderson has led the foundation since 2011 when it was known as the Safeway Foundation, and has worked as a change agent to stretch the traditional roles of corporations beyond simply giving back. "I'm inspired to think of this award as a catalyst to do even more," said Ms. Duncan Anderson. "As a company we are proud to do our work to support the existing infrastructure and feed the immediate needs of our neighbors. And we believe our responsibility as a large company is to use our influence and privilege to encourage innovation, to move the entire sector towards ending the cycle of hunger while leveraging our scale to engage others in the movement."
In closing remarks, Hunger Center Executive Director Shannon Maynard emphasized the power of the Hunger Center's network of engaged leaders, and the need for continued cross-sector cooperation to end hunger. "None of us could be so arrogant as to think we could end hunger alone," said Ms. Maynard; "Rather, it is the connections we make with one another — as Hunger Fellows, supervisors, mentors, interns, grantees, civil servants, advocates, elected officials — these bonds of affinity and shared purpose are essential to achieving our goal. You all, assembled in this room tonight, represent that multifaceted approach that we need to reach the food secure future. Reaching out in the spirit of collaboration, let's build the hunger-free world we all want to see."
This year the Hunger Center commemorates its 30th Anniversary. Since our founding in 1993, we have selected and trained 45 cohorts of leaders for our Emerson and Leland Hunger Fellowships and our Zero Hunger Internship. These leaders have worked with over 350 hunger-fighting organizations of all sizes, from tiny church basement community groups to multi-million dollar international NGOs, spread across 47 states, plus the District of Columbia and Puerto Rico, and 43 countries in Asia, Africa, and Central and South America. We have also used our expertise to advocate for effective anti-hunger policies, and to educate thousands of budding activists through our online Zero Hunger Academy. If you would like to support our work in honor of our 30th Anniversary, please make a donation here today.
The 2023 Hunger Leadership Awards was made possible thanks to the generous support from the following sponsors: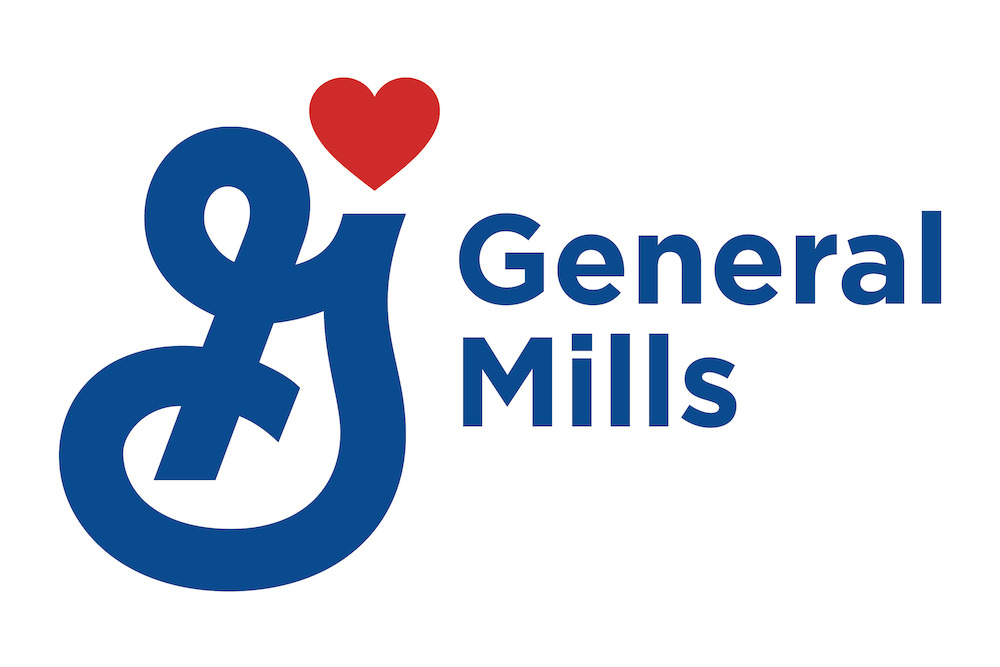 AFSCME
American Frozen Food Institute
Lindsey Baker*
Bread for the World
Bunge North America
Food Research & Action Center (FRAC)
International Dairy Foods Association
Karen Coble Edwards
National Corn Growers Association
National Farmers Union
National Grocers Association
North American Millers' Association
RESULTS
Ria Shah
SNAC International
Eric Steiner*
Mary Catherine Toker
Margaret Zeigler