Above: 5th Class Zero Hunger Interns at the 2022 Hunger Leadership Awards in Washington, D.C.
---
On July 29, the 5th Class of Zero Hunger Interns presented proposed solutions to food insecurity across the country. The interns were grouped by region of their campus communities, and researched specific hunger-related problems affecting those regions, along with practical solutions and policy approaches to mitigating their effects.
The Mid-Atlantic group focused on investments in local small-scale agriculture for urban communities that lack access to grocery stores and fresh food. The Zero Hunger Interns from the Midwest examined how climate change is affecting crop yields and food security, and potential avenues for mitigating its effects. Interns in the West Coast group explored the relationship between drought, food production, and migrant labor, and the Southern group investigated how mobile markets, internet technology, and local grocery access could reduce food insecurity in rural areas.
Watch all presentations by the 2022 Zero Hunger Interns:
Opening remarks were provided by our executive director Shannon Maynard and Roxanne Moore, executive director of the Sodexo Stop Hunger Foundation, who provided some advice for the cohort of emerging leaders. "Shifting paradigms is not easy, but it's possible," said Moore; "I know it's possible for you, because you have already proven that you are demonstrated change-makers who can make a difference. We look forward to learning from your experiences, and creating the change that you've already started."
The 2022 Zero Hunger Interns have been working in Washington, D.C, throughout the summer, supporting 11 organizations focused on ending hunger in the U.S. and internationally. Since 2018, more than 60 college students and recent college graduates have completed the 10-week Zero Hunger Internship. The program was conceived five years ago as a paid internship which would remove barriers that keep many young students particular those from lower income households, from being able to living in Washington, D.C., for the summer and gain experience with policy as a lever for social change and solving hunger.
---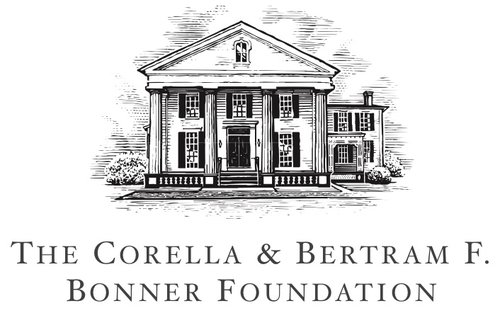 The Zero Hunger Internship is made possible through the generous support of the Sodexo Stop Hunger Foundation, Kellogg Company Fund, and the Corella & Bertram F. Bonner Foundation.