We are pleased to announce that Janie Simms Hipp, J.D., LL.M, will receive the 2021 Trailblazer Hunger Leadership Award. Hipp will be recognized along with C&S Wholesale Grocers, The Poor People's Campaign, Hunger Fellow alum Alexandra Cawthorne Gaines and others at the 2021 Hunger Leadership Awards, our annual celebration of outstanding leadership in the movement to end hunger. This event brings together government, philanthropy, the private sector, and the wider anti-hunger community to recognize distinguished leaders whose vision and commitment are paving the way to achieving zero hunger in the U.S. and around the world. Join us for this year's celebration from 12-1:30 pm ET on July 21, 2021.


Trailblazer Hunger Leadership Award
---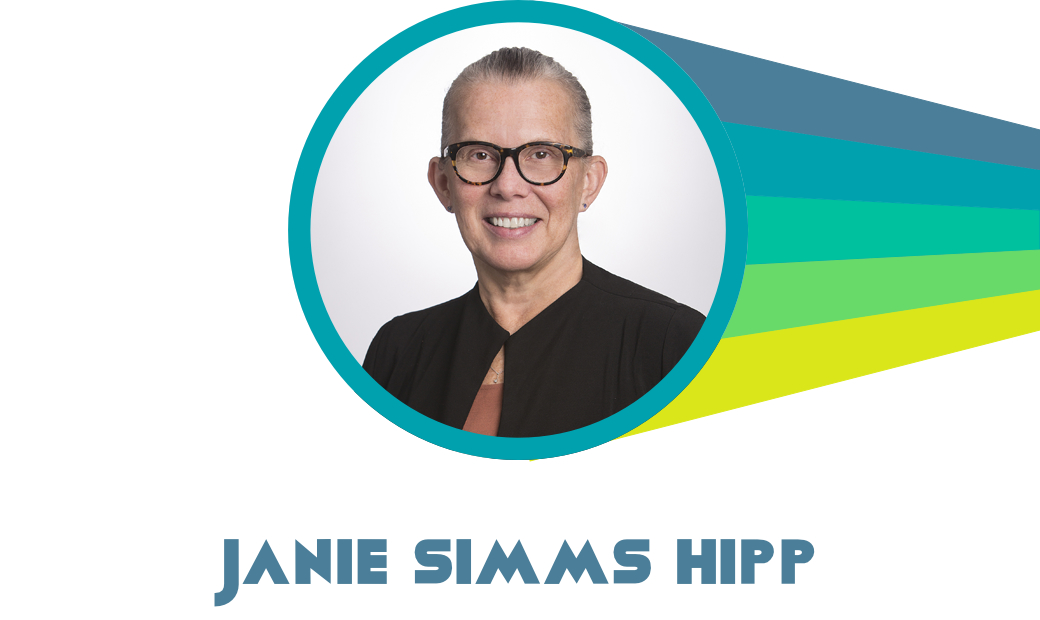 The Trailblazer Hunger Leadership Award is presented to individuals who are creating new paths to achieving food security in their community, and who use their voice and influence to create real change in reducing hunger. This year, we recognize
Janie Simms Hipp, J.D., LL.M,
for her profound knowledge and leadership on the complex intersection of Indian law and agriculture and food law, and her dedication to building a fairer and more just food system and ensuring the legal rights of communities in Indian Country.
Janie Simms Hipp, a citizen of the Chickasaw Nation, was most recently CEO of the Native American Agriculture Fund. Over her lengthy domestic and international legal career, she has worked as Senior Advisor to Secretary of Agriculture Tom Vilsack in the Office of Tribal Relations, and as Director of Risk Management Education Division and National Program Leader of the National Institute of Food and Agriculture, both at the U.S Department of Agriculture. She was the founding director of the Indigenous Food and Agriculture Initiative at the University of Arkansas from 2013 to 2019. She is currently awaiting Senate confirmation to the position of General Counsel at the U.S. Department of Agriculture.
Ms. Hipp holds a JD from Oklahoma City University and an LL.M. in agriculture and food law from the University of Arkansas. Among her numerous accolades are the Excellence in Agricultural Law Award from the American Agricultural Law Association (2019 and 2014), Recognition of Leadership from the Intertribal Agriculture Council (2018), the Tim Wapato Public Advocate of the Year Award from the National Center for American Indian Economic Development (2017), and a Lifetime Achievement Award for Volunteer Service awarded by President Barack Obama and presented by the Corporation for National and Community Service (2016).
We gratefully acknowledge the following sponsors, whose support makes the 2021 Hunger Leadership Awards possible:
AFSCME
Alliance to End Hunger
Bread for the World
Bunge North America
Feeding America
Food Research & Action Center (FRAC)
Karen Coble Edwards
Lou Gerber
Kate Houston
National Corn Growers Association
National Farmers Union
National Grocers Association
Ria Shah
SNAC International
Eric J. Steiner
The Sugar Association
Jim Weill
World Cocoa Foundation