We are pleased to announce the first of our 2021 Hunger Leadership Award Recipients. These organizations and individuals represent the vision and commitment needed to bring about a hunger-free world. This year, we will recognize:
The Hunger Leadership Awards is our annual celebration of outstanding leadership, which brings together government, philanthropy, the private sector, and the wider anti-hunger community to recognize distinguished leaders whose vision and commitment are paving the way to achieving zero hunger, both in the United States and around the world. Join us for this year's celebration on July 21, 2021.
Corporate Partner Hunger Leadership Award
---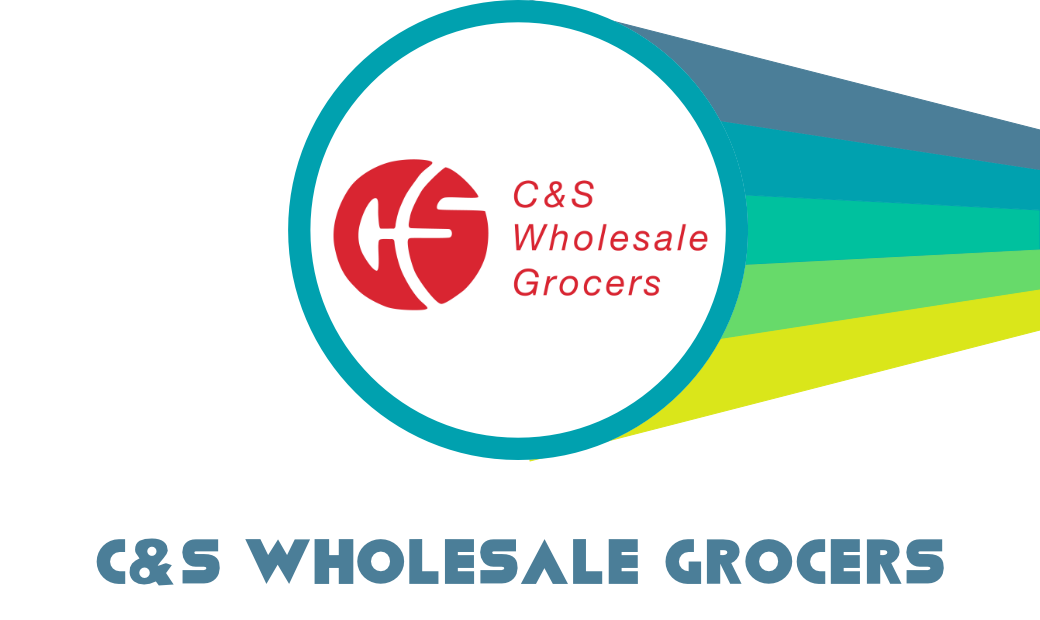 The Corporate Partner Hunger Leadership Award is presented each year to a partner of the Congressional Hunger Center making substantial contributions to achieve food security in the U.S. and around the world. This year, we recognize C&S Wholesale Grocers for their outstanding dedication to the fight against hunger, including their steadfast support of the Emerson National Hunger Fellowship's work on childhood hunger and child nutrition, and their leadership during the coronavirus pandemic to keep communities fed, support the health and well-being of children, and doing business in a way that protects and improves the environment, so that we can all enjoy a healthy future.
Nearly one in six children in the United States lives in a food insecure household. Since 2005, C&S Wholesale Grocers' annual support for the Emerson National Hunger Fellowship has allowed the program to recruit additional fellows to address the crisis of childhood hunger. Additionally, in 2010, C&S provided the initial investment into our Hunger Free Community Report Catalog. This support enabled us to collect, digitize, catalogue, and publish more than 220 reports by Hunger Fellows, which today serve as an unparalleled resource to anti-hunger activists, policymakers, and others seeking to learn "best practices" to implementing successful anti-hunger initiatives in their own communities.
C&S Wholesale Grocers, Inc., based in Keene, New Hampshire, is the largest privately-held wholesale grocery supply company in the U.S. and the industry leader in supply chain innovation. Founded in 1918 as a supplier to independent grocery stores, C&S now services customers of all sizes, supplying more than 7,700 independent supermarkets, chain stores, military bases, and institutions with over 137,000 different products. C&S plays an integral role in serving our country's most important infrastructure. C&S demonstrates their values through a culture that embraces differences, promotes innovation and is focused on giving back.
Community Partner Hunger Leadership Award
---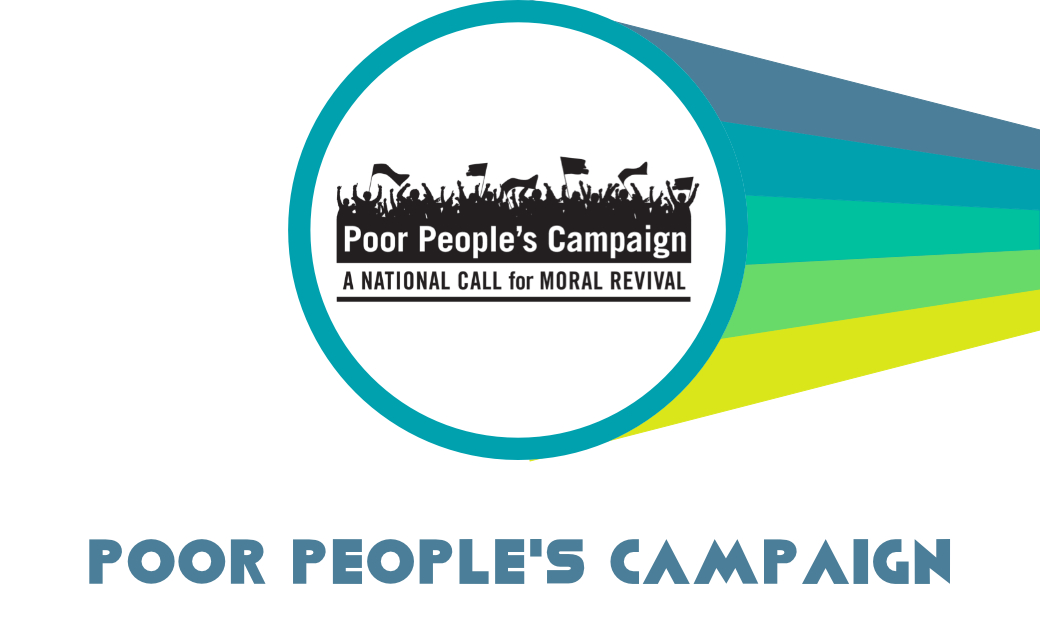 The Community Partner Hunger Leadership Award is presented to an individual, network, or organization who is uplifting the underrepresented voices and experiences of food insecure communities in the United States and around the world. Hunger is rooted in poverty, and its solution is not charity but justice. Any lasting solution to hunger must be led by people with first-hand expertise: that is why we are inspired by the commitment of The Poor People's Campaign to amplify the voices of people with lived experience and give them a seat at the decision-making table, a value we instill in the leadership development learning for our Hunger Fellows and interns.
The Poor People's Campaign: A National Call for Moral Revival has picked up the unfinished work started by Rev. Dr. Martin Luther King and many others in 1968 that called for a revolution of values to build a broad, fusion movement that could unite poor and impacted communities in the U.S. The movement calls to shift the narrative and public policies that can build lasting power for poor and impacted people, build moral activism, build voter participation and create a new vision of love, justice, and truth for America that says poverty can be abolished and change can come.
The award will be accepted by the two co-chairs of the Poor People Campaign, Rev. Dr. William Barber and Rev. Dr. Liz Theoharis
Alum Hunger Leadership Award
---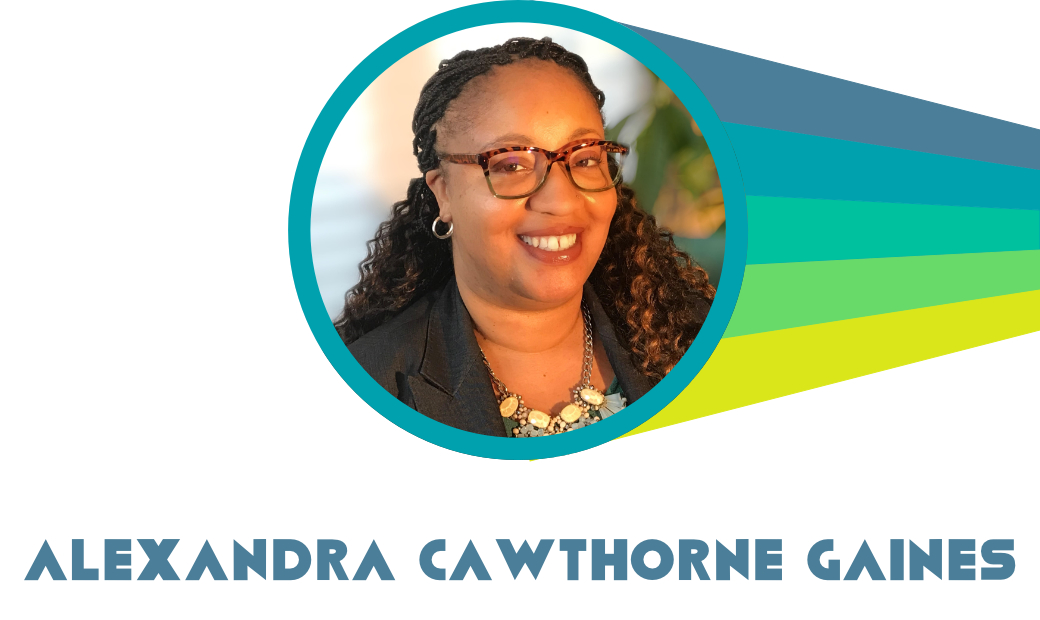 The Alum Hunger Leadership Award is presented each year to an alum of the Bill Emerson National or Mickey Leland International Hunger Fellowships who have continued to promote food security in the United States and around the world. This year we recognize Alexandra Cawthorne Gaines (Emerson '05) for her outstanding dedication to the fight against hunger, including her deep commitment to economic justice and firm belief in uplifting lived experience for shaping the vision of a hunger-and poverty-free world. She is a model for the leadership we hope all Hunger Fellows will go on to emulate throughout their careers.
Alexandra Cawthorne Gaines is executive director for global public policy at the JP Morgan Chase PolicyCenter. In this capacity, she works with colleagues to leverage subject matter expertise, data assets and business insights from across the firm to identify and develop policy proposals and strategies that drive inclusive economic growth and reduce barriers to mobility. She recently transitioned to this role after serving as vice president of the Poverty to Prosperity Program at the Center for American Progress (CAP), where she oversaw the development of policy and advocacy strategies to cut poverty. Prior to her time at CAP, Alexandra directed the human services program at the National Governors Association (NGA), and served as a legislative assistant with the Committee on Banking, Housing and Urban Affairs in the U.S. Senate.
Alexandra has held positions in several nonprofits, including the Citizens' Commission on Civil Rights and the Poverty and Race Research Action Council where she assisted in the development of advocacy strategies around education and affordable housing policy. She has served in advisory roles to the National Alliance to End Homelessness, the Corporation for Supportive Housing, Results for America and the National Child Welfare Workforce Institute. She currently serves on the board of directors for the Alliance for Strong Families and Communities and the Corporation for a Skilled Workforce. Alexandra earned her Bachelor's degree at Vassar College and a Master's degree in Legislative Affairs from The George Washington University Graduate School of Political Management.
We gratefully acknowledge the following sponsors, whose support makes the 2021 Hunger Leadership Awards possible:
AFSCME
Alliance to End Hunger
Bread for the World
Bunge North America
Feeding America
Food Research & Action Center (FRAC)
Karen Coble Edwards
Lou Gerber
Kate Houston
National Corn Growers Association
National Farmers Union
National Grocers Association
Ria Shah
SNAC International
Eric J. Steiner
The Sugar Association
Jim Weill
World Cocoa Foundation